AIDS and HIV are complex diseases that vary in how a person can receive them, how they are treated, and how they act within a person. Some people meet, raise, or lower a doctor's expectations. Some people can live with HIV or AIDS for years, with some people having lived 15-20 years with the disease and doing successfully – at least visibly. Nowadays, people are not as panged if they are diagnosed with AIDS because they know that there are cures and medicines that will help with the disease.
I gave one of them his diagnosis on a hospital ward last year. "Try not to worry too much," I told him as he stared blankly at his computer screen; it turned out he was more concerned by his weak wireless connection than his new status as a person with advanced AIDS.
Twenty-five years ago, treading water in that black sea of untreatable illness, we had only one answer to give. Only a lunatic would look back to those days with nostalgia, but certain parts of them have, inevitably, taken on that glow tricks of memory can sometimes confer on the terrible past. With no possibility of saving our patients, life was sadder but far simpler. The big war was already lost, so we could concentrate on small victories instead.
(Source: The New York Times)
HIV and AIDS are both diseases who affect anyone and everyone - regardless of age, race, gender, sexuality, class, size, or status. This did not exclude the Hollywood "bubble." Arguably the most famous celebrity to have been affected by AIDS was Hollywood icon and sex symbol Rock Hudson. He was one of the biggest stars of his era, as well as a closeted homosexual. He eventually made his diagnosis public and passed away of AIDS at age 59.
Another celebrity who passed away due to AIDS was Arthur Ashe, a famous American tennis player. He was the first African-American to win a Grand Slam tournament and won three. He caught HIV during a blood transfusion that occured during heart surgery.He passed away in 1993.
In addition, a high school student by the name of Ryan White was diagnosed with HIV after a blood transfusion that was caused by him being a hemophiliac. He was expelled by his school out of ignorance. He passed away in 1990 at the age of 18 - one month before his graduation.
(Source: ezinearticles.com)
Believe it or Not? Doctors Say California Man "First Ever" Cured of HIV…

Basketball legend Earvin "Magic" Johnson, Jr. announced he had HIV, the virus that causes AIDS, back in 1991 and he has lived what appears to be a normal, healthly life ever since.

Magic, who was spotted dining with his wife and kids at BOA steakhouse in Hollywood over the weekend (June 4, 2011), has long been an advocate for HIV and AIDS, striving to educate people about a disease that was once considered an automatic death sentence.

It has long been discussed that Magic was "cured" of the disease and many assumed that Magic's access to 'the best doctors money can buy' saved his life and was the key factor preventing his HIV infection from progressing to AIDS.

This week marks 30 years since HIV was discovered. In that time, 30 million people have died from the disease, and it continues to spread at the rate of 7,000 people per day globally.

Johnson has been living with HIV for over 20 years.

To combat the virus, he's reportedly turned to alternative treatments to boost his immune system, and while many believe he's HIV free, Magic's doctors confirmed years ago that although it's virtually undetectable in his bloodstream, he still carries the HIV virus

I wrote all that to say that now it's being reported worldwide that "the first man ever" has been miraculously cured of HIV and surprisingly enough, it's NOT Magic Johnson… 

Meet 45 year old Timothy Ray Brown of San Francisco, California.

According to several online reports, Brown is "the only man ever known to have been apparently cured from AIDS".

Timothy Ray Brown tested positive for HIV back in 1995, but has now entered scientific journals as the first man in world history to have that HIV virus completely eliminated from his body in what doctors call a "functional cure."

Brown already suffered from both leukemia and HIV when he received a bone marrow stem cell transplant in Berlin, Germany in 2007. The transplant came from a man who was immune to HIV, which scientists say about 1 percent of Caucasians are.

Doctors monitored his progress and were shocked when tests revealed no signs of the virus:

"He has no replicating virus and he isn't taking any medication. And he will now probably never have any problems with HIV," his doctor Gero Huetter told Reuters.

Brown now lives in the Bay Area, and suffers from some mild neurological difficulties after the operation. "It makes me very happy," he says of the incredible cure.

The unusual blood transplant they tried has made Brown the first person in the world allegedly "cured" of AIDS [insert side-eye].  Brown speaks about being cured in the following video on YouTube.

So do you believe it…. or not??





Go to 8:30 until 13:00 and watch how AIDS was a relevant part of the decade in "The Century: America's Time."
Reblog if you wish there was no such thing as aids!
(Source: gaydux)
An HIV-prevention ad featuring a fully-clothed gay couple embracing with a condom has been removed from bus shelters in Australia following complaints from the Australian Christian Lobby that it went "against prevailing community standards" & introduced "sexuality to young children through forced exposure in public." (source)
(Source: iminlovewithagayjudas)
Halston, a famous fashion designer who designed for Liza Minnelli and Jackie O, passed away at age 57 in 1990 because of what was originally thought of as cancer. However, it was revealed that he passed away due to having AIDS. The fashion world had not been as vocal about stopping AIDS during the peak of the epidemic, compared to Broadway and Hollywood. While many people in the fashion world have passed on due to AIDS, such as designers Willi Smith and Perry Ellis, the community had not spoken majorly about the diseases' effect. Due to a majority of gay men in the fashion world passing away, it served as an opportunity for women designers to take the floor.
(Source: TIME)
Freddie Mercury passed away in 1991 in Britain due to having AIDS. The lead singer of the band Queen, Mercury was known for being gay and sexually promiscuous in addition to his glorious vocals. Charities took the time to show that anyone can die from AIDS, regardless of who it is. His very public persona affected the public gravely and served as good evidence as to why people should not have unprotected sex.
(Source: Guardian)
One of the many who succumbed to AIDS in the 1980's and 1990's was flamboyant piano player Liberace. Liberace passed away in 1987 due a disease named cytomega-lovirus pneumonia caused by AIDS. It was a common disease that did not always have ill effects. But if someone had HIV or AIDS, they had a larger chance of the disease being fatal. He passed away in his Palm Springs at the age of 67.
(Source: The New York Times)
AIDS was not just a disease found amongst gay men and drug abusers. For example, a Southern woman named Tyeste W. Roney caught the disease around 2001, which shows that the disease is still around today. An average woman can still catch the disease. Roney admits to knowingly having unprotected sex, but still did anyways despite her mother telling her about the dangers. She said that she felt that she could not tell her partner to practice safer sex with men because she felt powerless. She was pregnant, had a miscarriage, and was then told that she had AIDS. Roney was scared and did not know how long she would live. This shows that AIDS is a very relevant disease that has had a large impact on a person's daily life.
(Source: The New York Times)
As of right now, there is no cure for AIDS or HIV that will completely eradicate it. There are ways to suppress HIV as a virus, such as antiretroviral drugs like HAART. HAART is highly active antiretroviral therapy (HAART). It reduces the amount of HIV particles in the bloodstream depending on the amount of HIV particles already flowing through the body. It also can help boost the immune system and the T-cell count. However, people using drugs such as HAART are not fully cured and can still transmit the disease to other people.
The problem is, however, that some people are resistant to HAART drugs physically, especially those who do not follow the daily routine required. People can now get genetic tests to see if they are biologically or physically resistant to drugs like HAART. Other drugs are out there for people who have drug-resistant HIV.
There are many different side effects. These include headache, nausea, weakness, sick feelings, and fat near the back and abdomen, known as the "buffalo hump." There is also risk of heart attack and increased levels of glucose and fat in blood.
(Source: ncbi.nlm.nih.gov)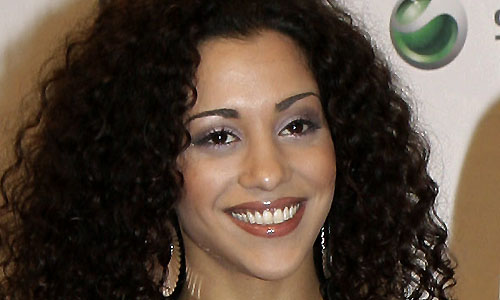 Nadja Benaissa, a German singer from girl group No Angels, was convicted of having unprotected sex with men despite not telling them that she was HIV positive. She said that she did not knowingly try to infect anyone, even though she is suspected of doing so. She infected a man, and is facing the charge of grievous bodily harm. She could go to prison for 6 months to 10 years. In a statement, Benaissa said that "When I was arrested I realized that the way that I had dealt with the illness had been wrong… I made a big mistake… no way did I want my partner to be infected."
(Source: BBC)